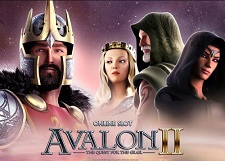 It wasn't that long ago that we were playing slot machines that had 3 reels, and you were looking for combinations of 7s, or cherries to appear on the payline and then you would hear your coins fall out into the tray. But times move quickly when it comes to technology, and if you compare a modern day slot game to one of just a few years ago you would think the difference in time would be a lot larger than it actually is.
The modern day casino slot games are mostly video orientated now, and they contain a massive range of features that improve the user interaction. Basically they are a lot more fun to play, and they bring a new dimension to the game than the old style slot games did, and that is entertainment. No matter how much you liked to play the slots, watching three reels go round and waiting for the 3 x cherries to land on the reels got pretty monotonous very quickly, and this is exactly what the old style slots did!
You only have to look on the online casinos and the range of games they have to see how far forward things have moved. Now you will see video slot machines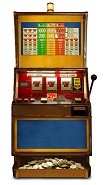 that look more like a video game than a slot game. Recently they have also styled the latest video slot games after famous movies such as Terminator and Jurassic Park. These have proven to be very successful and it looks like this will be the style of games that we will see for the next year or so at least.
There are still some of the older games that are still popular to play. Games such as Video Poker, which have been around for many years, have always been popular. A lot of the experienced slot players still like to play them as they have a very good percentage for the player. Then you have classic games such as the Wheel of Fortune, which were an instant hit when they were introduced to slot floors in casinos around the world, and are still very popular now.